We have a track record of rising to meet challenges. MRP Manufacturing, LLC was founded as a contract machining company in 2003 when we purchased the entire machine shop from our former employer when they closed down. It's been an exciting journey ever since.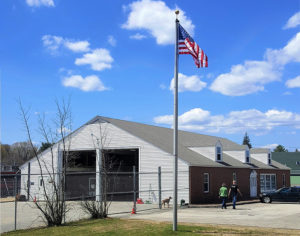 Developing Product Line
Machine time opened up following the crash of the economy which provided us with an opportunity to do something new. Our after-market auto parts division began as an experimental family project in 2009 with a single item. About the same time, we began making pocketbook grips for a local line-construction company. They were thrilled with the quality and the fast-delivery. We enjoyed making them.
Today we have a full-line of Mass Air Flow Housings and related air intake parts and sell pocketbook grips across the United States and Canada. We are excited that our own products have become the mainstay of the company. With all that growth, we moved to a new facility in April 2016 giving us more room to grow and more effectively serve our customers.
Our core values:
Customer service: Listen. Be responsive. Be friendly. Get it right.

Focus on what we do well. Do more of that.

Employees are people too. Team-work and problem-solving is half the fun.

Treat others the way we would want to be treated. (We think that's a pretty darn good rule.)

Learn. Learn. Learn. Otherwise, things just get boring.

Make a mistake? Fix it. Learn.
MRP Manufacturing was originally founded as MRP Machine Co., LLC. The name was changed in 2016 to reflect our evolution from 100% contract machining to primarily making our own products.