MAF Housing with Air Straightener
Mass Air Flow Housings that are a work of art. Why not?  The flange follows the contours of the MAF sensor creating a snug fit for top performance and a clean profile. Undercut ends on the pipe make installation a breeze. Personalize your build with an MRP component and make your custom intake stand out from the crowd. With direct from the manufacturer pricing you get a fancy fit without the fancy price.
Available in many makes & models to fit Nissan, VW MK3, MK4, MK5, Audi, Ford, Cadillac, GM, Honda, Mazda, Subaru, Toyota, Mitsubishi, etc – a variety of diameters & lengths. See examples below.
Available in our eBay store.  Coming to this site soon!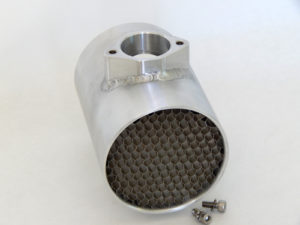 Showing the single result
Showing the single result